22 comments March 4th, 2005at 06:11pm Posted by Eli
This week's quote:
Have you ever looked at the heavens? Everything in the heavens is here, moving as the heavens move.
Courtesy of the mysterious and shadowy Codename V.
The mysterious and shadowy Codename V. will temporarily de-cloak to provide hints and answer questions.
As before, the first person to guess the movie correctly gets to replace it with one of their own.
And here are some cats, for those of you who are into that sort of thing.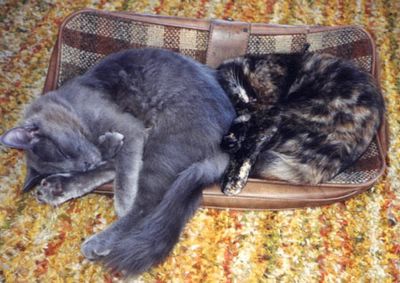 Dozer on the left, Eek on the right.

Entry Filed under: Friday Quote & Cat Blogging