This week's quote:
Mankind is just a component of the device which creates the devil.
– Naked, which features a tour-de-force performance by David Thewlis as an over-intelligent and cold-blooded drifter. He gave me the impression of someone impatiently channel-surfing through life.
Oh, look! A cat!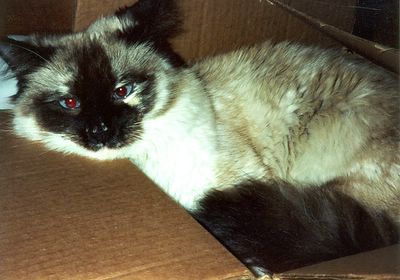 Mom's friend's cat, Sweet Pea. And a box.

7 comments June 17th, 2005 at 06:53pm Posted by Eli
Entry Filed under:
Friday Quote & Cat Blogging