Ahh, patriotic icons. I gotcher George W. (the good one), and even an American flag! Please put your hand over your heart and hum The Star-Spangled Banner to yourself. Make sure no-one's around when you get to the "and the rockets red glare" part unless you are a trained soprano.

I wanted to reprise this picture of George W. fending off the paparazzi I took for my high school NYC slideshow, but the vantage point I needed was under construction (res tells me it's structural damage from 9/11).

George W. in a contemplative mood.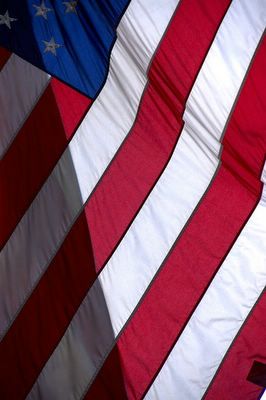 Does using Photoshop count as flag desecration?

3 comments January 29th, 2006 at 09:53pm Posted by Eli
Entry Filed under:
NJ/NYC
,
Photoblogging