Well, I haven't completely forgotten about my latest batch of New York City photos. I don't think they're as good as the first batch, but there's still some halfway decent stuff in there.

Shard of something reflective (might have been marble or something marble-ish?) next to a sidewalk grate.

JP Morgan Chase: We bring good things to light. No, wait, I think that's Pepsi.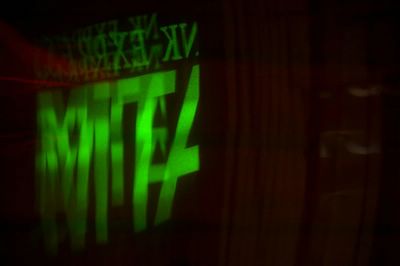 ATM! ATM! There's no place like home! There's no place like home!

Buildings! Reflected in, um… another building!
I got nothin'.
3 comments February 13th, 2006 at 10:36pm Posted by Eli
Entry Filed under:
NJ/NYC
,
Photoblogging