September 16th, 2006at 12:10pm Posted by Eli
And yet still more NYC photos, this time from wandering around the grounds of the Museum Of Natural History (one of my all-time favorites) with the fabulous res ipsa loquitur.

The American Museum Of Natural History is now the permanent residence of the bottle city of Kandor, last remnant of Krypton.

My inexplicable love affair with drinking fountains continues.

A cozy nook, currently unclaimed.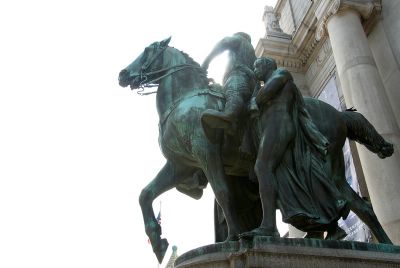 Teddy Roosevelt again! When life hands me backlighting, I make, um, backlightingade.

Oh, look. Nature.
Entry Filed under: NJ/NYC,Photoblogging